The Permitting Council consists of Deputy-Secretary level officials from 13 Federal agencies, the Council on Environmental Quality, the Office of Management and Budget, and is currently chaired by Acting Executive Director Karen Hanley.
Advisory Council on Historic Preservation: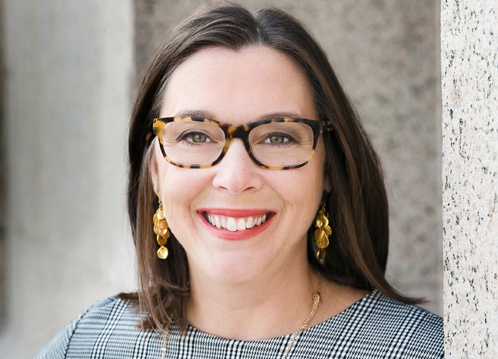 https://www.achp.gov/about/council-members/hon-aimee-jorjani
Aimee Jorjani earned Senate confirmation in June 2019 as the first full-time chairman of the Advisory Council on Historic Preservation (ACHP). She was nominated by President Donald J. Trump.
Ms. Jorjani has nearly 20 years of experience in the fields of government and cultural resources from a variety of perspectives including both executive and legislative branches, as well as the non-profit sector. Her career began on Capitol Hill in 1999 working as a legislative aide to Rep. Paul Ryan (R-WI). In 2002, she moved to the US Department of the Interior (DOI) and held several positions, including serving as the Deputy Secretary's Special Assistant for Historic Preservation.
During her tenure at DOI, Ms. Jorjani worked as a Special Assistant to the Assistant Secretary for Policy, Management and Budget; Special Assistant to the US Fish and Wildlife Service Director; and a principal to the Deputy Secretary. Simultaneously, between 2003-2009, Ms. Jorjani managed all the Deputy Secretary's responsibilities as Co-Chair of the White House's interagency Preserve America initiative.  Due to those efforts and working with the National Park Service, the initiative evolved into a congressionally authorized grant program funding more than $20 million in competitive local, state, and tribal heritage tourism-related projects.
While partnering closely with the ACHP, the initiative's grassroots support expanded with hundreds of Preserve America Communities designated in all 50 states and US territories. By 2006, the Preserve America role evolved to full-time position as the Deputy Secretary's Special Assistant for Historic Preservation when the first of seven rounds of grants were established and awarded and a national Preserve America Summit took place resulting in recommendations and actions for improvements to the national preservation program. Ms. Jorjani served as DOI's first Department-wide Historic Preservation Officer, coordinating efforts to comply with Executive Order 13287 and engaging DOI's bureau Federal Preservation Officers and regional staff.
After leaving DOI, Ms. Jorjani participated as a member of the federal historic preservation program task force, and was a member of the boards of Preservation Action and the National Preservation Institute. She has consulted for a variety of projects, including the Historic Preservation Fund's reauthorization efforts, 2016 National Preservation Advocacy Week, and various preservation-related outreach and interpretive efforts.
A native of Milwaukee, Wisconsin, Ms. Jorjani graduated from Northern Michigan University with a major in political science and minor in public relations and later earned a Masters in Historic Preservation from Goucher College. She received the McCullough Award for Best Masters Thesis titled "Seeking and Determining Impacts: Justifying Federal Competitive Historic Grant Programs."
Ms. Jorjani and her husband, Daniel, have three children and live in Falls Church, Virginia.
Council on Environmental Quality:
Update forthcoming
Department of Agriculture:
Update forthcoming
Department of the Army/Army Corps of Engineers:
Update forthcoming
Department of Commerce:
Update forthcoming
Department of Defense:
Paul Cramer
Bio forthcoming
Department of Energy: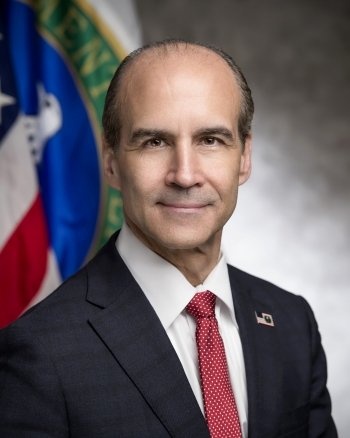 https://www.energy.gov/contributors/mark-w-menezes
Mark Menezes, Under Secretary of Energy
The Honorable Mark Wesley Menezes, Under Secretary of Energy, serves as the Department's principal advisor on energy policy and on a wide array of existing and emerging energy technologies. The Under Secretary is responsible for driving transformative energy policy, and technology solutions through coordinated planning, management and performance of the Department's energy programs.
Prior to being confirmed as Under Secretary of Energy, Mr. Menezes was an executive with Berkshire Hathaway Energy in its Washington, D.C. office. Before joining BHE, Mr. Menezes was a partner at Hunton & Williams LLP, where he headed the Regulated Markets and Energy Infrastructure practice group. Prior to Hunton, he served as Chief Counsel, Energy and Environment, U.S. House of Representatives Committee on Energy and Commerce, serving as chief negotiator for the House Majority in the enactment of the Energy Policy Act of 2005. Before his service with House Energy & Commerce, he was Vice President with Central and South West, and upon its merger with American Electric Power, served as Vice President and Associate General Counsel for federal and state legislative and regulatory affairs.
Mr. Menezes has been named in National Journal's "Hill 100"—top Congressional staff for his work on both energy and environmental matters. He has been frequent guest speaker and lecturer before numerous associations and civic groups, including legal education seminars where he has been called on to address the nation's energy and environmental policies, utility restructuring, telecommunications, ethics, merger and acquisition practices, and regulatory and legislative processes. He has co-authored numerous articles, a practice manual, and been quoted in the New York Times, Law360, Oil and Gas Journal, Politico as well as interviewed by E&ETV. He's been listed Best Lawyers in America 2013–2016, Corporate Counsel's Top Lawyers 2006–2011, Washington Post's Top Lawyers 2008–2016, and DC Super Lawyers 2012–2016.
Mr. Menezes is a graduate of Louisiana State University receiving both his undergraduate and juris doctor degree. Until joining the government he was a charter member of the Advisory Council, Louisiana State University Law John P. Laborde Energy Law Center, and served on the Board of Directors of the Congressional Chorus & American Youth Chorus.
Department of Homeland Security:
Update forthcoming
Department of the Interior:
Update forthcoming
Department of Transportation:
Update forthcoming
Environmental Protection Agency:
Update forthcoming
Federal Energy Regulatory Commission: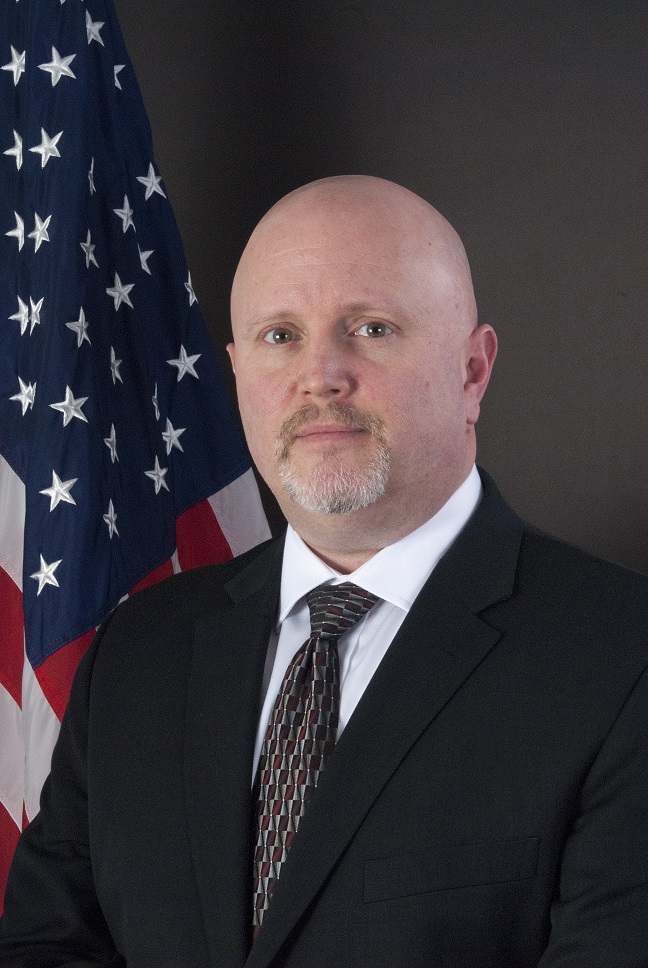 https://ferc.gov/about/offices/oep/oep-turpin.asp
Office of Energy Projects
Terry Turpin, Director
Terry Turpin is the Director of the Office of Energy Projects. The Office is responsible for siting infrastructure projects including licensing, administration, and safety of non-federal hydropower projects; authorization of interstate natural gas pipelines and storage facilities; and authorization and operation of liquefied natural gas (LNG) terminals. Terry started his career at the Commission in 1998 as a staff engineer where he was responsible for the review of natural gas pipeline applications. He then took on positions of increasing responsibility within the LNG program area and served as LNG Engineering Branch Chief and then LNG Engineering & Compliance Branch Chief. More recently, Terry served as Deputy Director of this office, and prior to that Director of the Division of Gas – Environment and Engineering within the Office of Energy Projects. In this role, Terry oversaw a multi-disciplinary staff in the preparation of environmental documents for proposed natural gas pipelines and LNG facilities.
Terry holds a Bachelor of Science Degree in Civil Engineering and is a Registered Professional Engineer.
Department of Housing and Urban Development:
Update forthcoming
Nuclear Regulatory Commission:
https://www.nrc.gov/about-nrc/organization/edofuncdesc.html
Deputy Executive Director for Reactor and Preparedness Programs
Daniel H. Dorman
Executes OEDO responsibility for regulatory effectiveness in the implementation of the Nuclear Reactor Safety Program and the agency's homeland protection and preparedness activities. Carries out day-to-day supervision, guidance, and direction of the Offices of Nuclear Reactor Regulation, New Reactors, Nuclear Security and Incident Response, and the Agency's four regional offices. Provides oversight across agency lines of authority for all NRC policies and activities related to reactor safety and homeland protection and preparedness. Has responsibility for matters dealing with the homeland security aspects of physical and personnel security, information security, information technology security, safeguards, emergency response, and threat and vulnerability assessment.
Office of Management and Budget:
Update forthcoming
Download Council Member & CERPO List
Last updated: Wednesday, January 20, 2021