The Permitting Council consists of Deputy-Secretary level officials from 13 Federal agencies, the Council on Environmental Quality, the Office of Management and Budget, and is currently chaired by Executive Director Eric Beightel.
Permitting Council Chair, Executive Director Eric Beightel: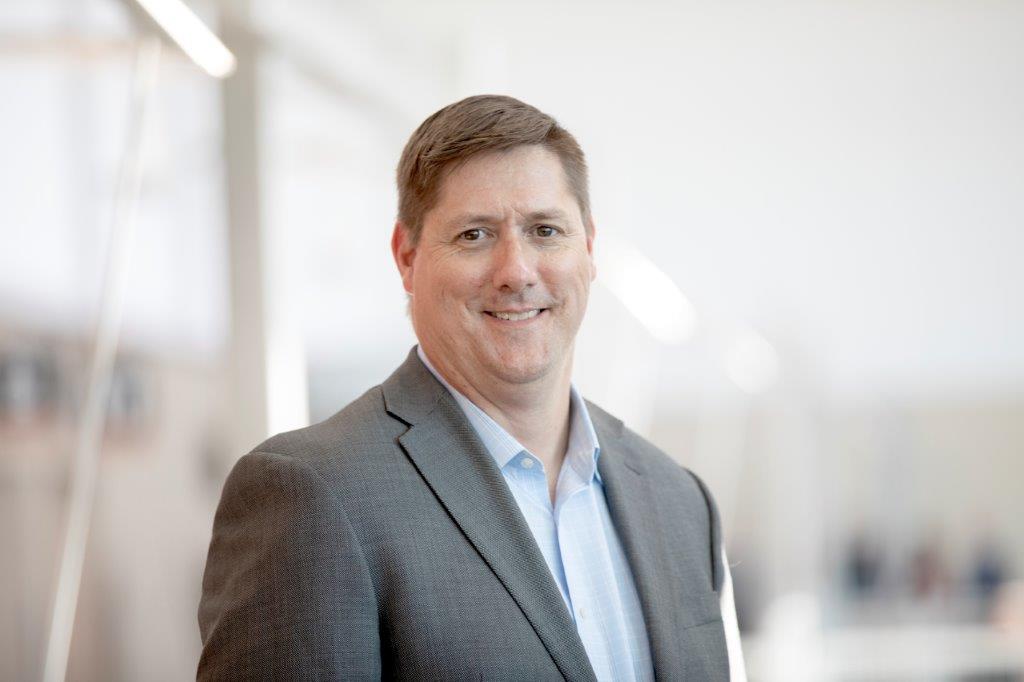 Biden-Harris Administration Presidential appointee Eric Beightel serves as the Executive Director of the Permitting Council. As Executive Director, Beightel assists Permitting Council member agencies in managing a portfolio of nearly $100 billion in large-scale infrastructure projects— including those in the renewable energy, coastal restoration, broadband, and electricity transmission sectors.  Executive Director Beightel assists federal agencies in developing and implementing comprehensive, project-specific timetables for all required infrastructure permitting reviews and authorizations for FAST-41 covered projects, advancing the administration's goal to build innovative and transformative once-in-a-generation infrastructure. 
A nationally recognized expert in the environmental and infrastructure fields, Beightel brings more than 20 years of experience to the Permitting Council, including significant time spent in federal service. Beightel's extensive public and private sector experience honed his command of the National Environmental Policy Act and his capacity for solving complex environmental permitting problems on the local, state and national level. His experience includes serving as a senior environmental policy advisor at the Department of Transportation, developing and implementing strategies to reduce permitting and review timelines while delivering better outcomes for communities and the environment. He also worked as a policy advisor at the Office of Management and Budget, serving as a subject matter expert on the federal permitting and review process for major infrastructure projects. In the private sector Beightel worked for WSP, USA as a senior director and vice president, working with clients to develop innovative strategies to navigate the federal environmental regulatory framework efficiently. Most recently he served as an associate vice president and national lead for infrastructure policy and environmental strategy at HDR, Inc., a global engineering, architecture, environmental and construction services firm. 
Eric Beightel holds a bachelor's degree from the University of Kansas and a Master of Public Policy degree from George Mason University. 
 
Advisory Council on Historic Preservation:

Sara C. Bronin was confirmed by unanimous consent by the United States Senate in December 2022 to serve as the 12th chair of the Advisory Council on Historic Preservation. A Mexican American, she is the first person of color to serve in this position.

Prior to her confirmation, Chair Bronin spent her career as a professor and public servant. Her interdisciplinary research in the areas of property, land use, historic preservation, and energy has focused on how law and policy can foster more equitable, sustainable, well-designed, and connected places. She has published five books and treatises and dozens of articles, book chapters, and shorter works on these topics. She also founded the National Zoning Atlas, which aims to translate and standardize information about how zoning regulates housing in around 30,000 jurisdictions nationally.

While chairing the ACHP, she is on leave from her tenured position at Cornell University, where she serves as Professor in the College of Architecture Art & Planning, Professor in the Rubacha Department of Real Estate, an Associate Faculty Member of the Law School, and a member of the Graduate Faculty in the Field of Architecture. At Cornell, she founded and directs the Legal Constructs Lab, serves as a faculty fellow of the Atkinson Center for Sustainability, and is an affiliate of the Cornell Center for Social Sciences. She has also held visiting positions at the Yale School of Architecture and the University of Pennsylvania Kleinman Center for Energy Policy.

Among other nonprofit service, she has served as an advisor to the National Trust for Historic Preservation and the Sustainable Development Code, served on the board of Latinos in Heritage Conservation, and founded Desegregate Connecticut. In addition, she chaired Preservation Connecticut and led the nationally recognized efforts of the City of Hartford to draft and adopt a climate action plan, city plan, and zoning code overhaul. In addition, Chair Bronin has consulted for public and private entities, including on zoning reform, project construction, and litigation strategy.

Chair Bronin received a J.D. from Yale Law School, where she used her Harry S Truman Scholarship for Public Service. She received an M.Sc. in Economic and Social History from the University of Oxford, where she was a Rhodes Scholar. She received a B.Arch. and B.A. in the Plan II Liberal Arts Honors Program from the University of Texas at Austin.
                                                                  
Chair Bronin is a seventh-generation Texan, born and raised in and around Houston. She is the daughter of a public school teacher and civil engineer, and she grew up working in her grandparents' Mexican restaurant.
Council on Environmental Quality: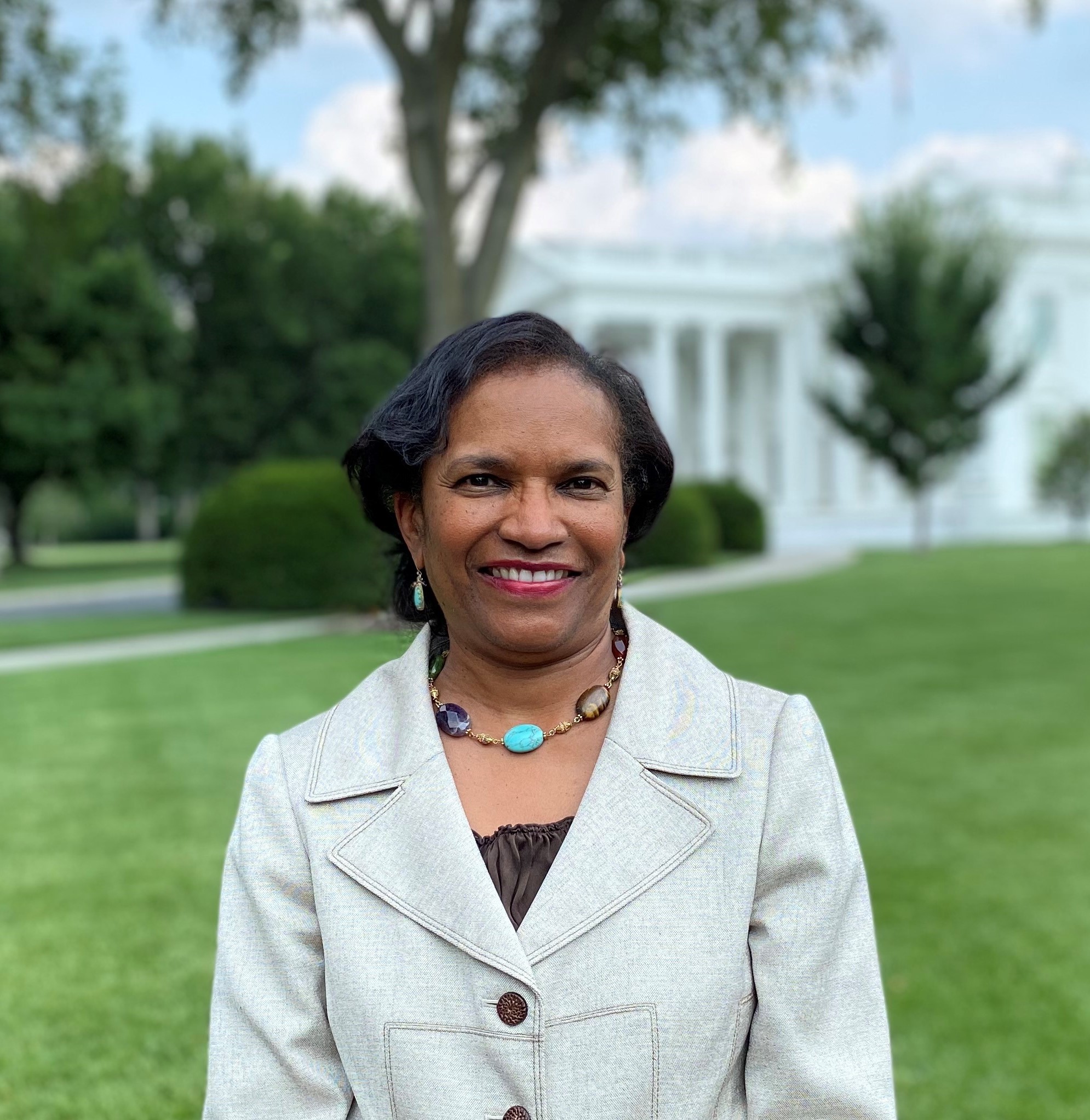 Brenda Mallory was confirmed by the United States Senate on April 14, 2021 and sworn in as the 12th Chair of the Council on Environmental Quality (CEQ). She is the first African American to serve in this position. As Chair, she advises the President on environmental and natural resources policies that improve, preserve, and protect public health and the environment for America's communities. She is focused particularly on addressing the environmental justice and climate change challenges the nation faces while advancing opportunities for job growth and economic development.
Chair Mallory grew up the oldest of four children in a working-class community in Waterbury, Connecticut. Raised in a family of dedicated community and public servants, she learned the importance of hard work, service, and perseverance. She saw the impacts on her community and the larger city when the industrial base of the "Brass City," as Waterbury was known, abandoned the area, leaving deep physical and economic scars behind. Her personal experience fuels her commitment to making America's environmental laws work for all people and ensuring that no community is left behind as the nation pursues a clean energy future.
Chair Mallory earned a scholarship to a prestigious boarding school for high school that changed the course of her life. She became the first in her family to attend college, graduating from Yale College with a double major in history and sociology and then from Columbia Law School as a Harlan Fiske Stone Scholar. She began her environmental law career in private practice, where much of her work involved helping local governments secure federal environmental approvals for economic development projects. She eventually chaired the law firm's Natural Resources Practice Group. Through this work, she gained valuable experience in the application of the National Environmental Policy Act, the bedrock statute that created CEQ in 1969 and which the agency administers. In 2000, she joined the U.S. Environmental Protection Agency (EPA) in its Office of Wetlands, Oceans, and Watersheds, commencing an almost 20-year career in Federal service.
Chair Mallory served in a number of senior roles throughout her federal career at EPA and CEQ. She was involved in major Clean Water Act jurisdictional actions, including signature Supreme Court cases and the development of the 2015 Clean Water Rule. She served as EPA's representative on a White House Task Force on Energy Project Streamlining with a focus on Clean Water Act permitting. She led EPA's Pesticide and Toxic Substances Law Office as the agency tackled lead in renovations, lead and mercury in products, and early efforts to reform the Toxics Substances Control Act and address PFAS contamination. She also worked closely with agency officials on significant emergency response efforts, including those in response to the Fukushima nuclear disaster, Hurricane Katrina, and the Deepwater Horizon oil spill.
As the ranking career official in EPA's Office of General Counsel (OGC), Chair Mallory served as the chief operating officer for OGC and led operational efforts focused on Environmental Justice and diversity initiatives. She supported the development of OGC's EJ Legal Tools report, which outlines opportunities within EPA's legal authorities for advancing environmental protection of low-income and communities of color. She helped reform the EPA Office of Civil Rights to enable more effective processing of Title VI complaints. In addition, she guided the legal teams working on implementation of initiatives designed to integrate environmental justice considerations into EPA permitting and rule writing.
In Chair Mallory's first stint at CEQ as the General Counsel, she helped shepherd many of President Obama's signature environmental and natural resource policy successes to completion. She worked on the development of significant climate and environmental rules and policies, including the 2016 NEPA GHG guidance, which instructed federal agencies on how to effectively consider climate change impacts in decision-making; the Lautenberg TSCA Reform Bill, which gave EPA the tools to ensure the safety of chemicals and strengthen health protections for American families; the Clean Water Rule, which protected streams and wetlands from harmful pollution; and the designation of national monuments and other protected areas.
After serving as General Counsel, Chair Mallory spent four years working in the environmental advocacy community, most recently as the Director of Regulatory Policy at the Southern Environmental Law Center and prior to that as the Executive Director and Senior Counsel for the Conservation Litigation Project, a project supporting the protection of environmental and conservation values on public lands.
Now having returned to CEQ, Chair Mallory is looking to reinvigorate CEQ's important environmental policy role in service of President Biden's agenda. She is committed to working with all stakeholders to advance efficient permitting approaches that engage affected communities and that help avoid, minimize, or mitigate the environmental impacts of decisions. Chair Mallory will see that CEQ's expertise is applied to the challenge of reducing greenhouse gas emissions and to helping communities prepare for the increased flooding, more frequent hurricanes and wildfires, and other impacts of climate change that are already occurring. She will work to protect our nation's natural treasures, and she will ensure that the voices of low-income and people of color are heard as we tackle the environmental and public health crises our nation faces.
Chair Mallory and her husband Mark live in Rockville, MD. They have three adult children. The family enjoys visiting the parks and other natural treasures that reflect the environmental values she has worked to protect.
Department of Agriculture: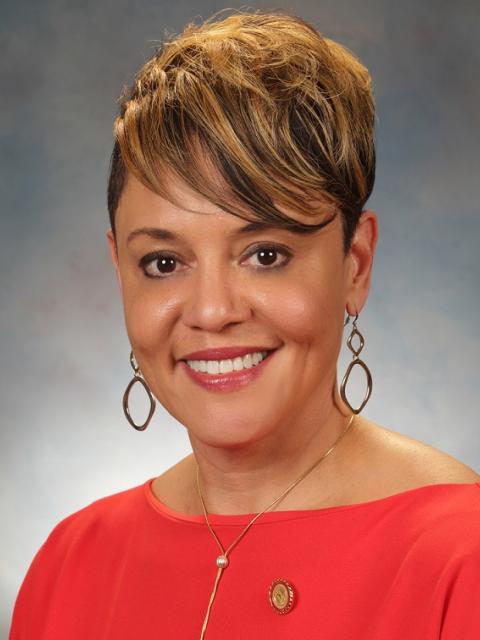 Dr. Jewel H. Bronaugh was appointed the 16th Commissioner of the Virginia Department of Agriculture and Consumer Services in 2018 by Governor Ralph Northam. She previously served as the Virginia State Executive Director for the USDA Farm Service Agency (FSA), appointed by Governor Terry McAuliffe and then-U.S. Secretary of Agriculture, Tom Vilsack, in July 2015. Prior to her FSA appointment, she served as Dean of the College of Agriculture at Virginia State University (VSU) with oversight of Extension, Research and Academic Programs. Previously she was the Associate Administrator for Extension Programs and a 4-H Extension Specialist.
In spring 2019, Dr. Bronaugh launched the Virginia Farmer Stress Task Force to raise awareness and coordinate resources to address farmer stress and mental health challenges in Virginia. In the fall of 2020, she helped establish the Virginia Food Access Investment Fund and Program, the first statewide program of its kind to address food access within historically marginalized communities.
Dr. Bronaugh received her Ph.D. in Career and Technical Education from Virginia Tech. She is passionate about the advancement of youth leadership in agriculture. Dr. Bronaugh is from Petersburg, Virginia. She is married to Cleavon, a retired United States Army Veteran.
Department of the Army/Army Corps of Engineers: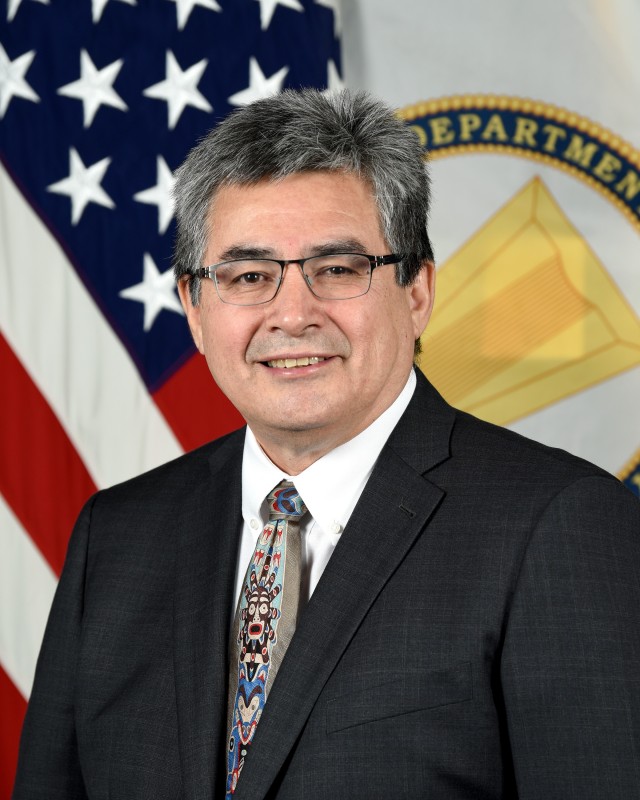 Mr. Jaime A. Pinkham was appointed to the position of Principal Deputy Assistant Secretary of the Army for Civil Works on April 19, 2021, and is also serving as the Acting Assistant Secretary of the Army for Civil Works.
As the Acting Assistant Secretary of the Army for Civil Works, he establishes policy direction and supervises the Department of the Army functions relating to all aspect of the U. S. Army Corps of Engineers' Civil Works program. These responsibilities include programs for conservation and development of the nation's water and wetland resources, flood control, navigation and aquatic ecosystem restoration.
Prior to his appointment, Mr. Pinkham served as the executive director of the Columbia River Inter-Tribal Fish Commission in Portland, Oregon, since 2017. Prior to that position, he was the vice president of the Bush Foundation, a private foundation in St. Paul, Minnesota. He led the Foundation's Native nations program and worked with tribes across North Dakota, South Dakota and Minnesota as they redesigned their governing systems. He spent the previous two decades in the Pacific Northwest advocating for tribal sovereignty, self- determination and treaty rights.
He has been a member of and served on numerous non-profit organizations, including the Governing Council of the Wilderness Society, American Rivers Board of Directors, Native Arts and Culture Foundation, Board of Trustees at Northland College in Wisconsin, and the Advisory Council for the Udall Center's Native Nations Institute for Leadership, Management and Policy at the University of Arizona. He is chairman emeritus for the American Indian Science and Engineering Society and past president of the Intertribal Timber Council.
Mr. Pinkham received forestry degrees from Oregon State University (OSU) and Peninsula College. He is an OSU Alumni Fellow and also received an Outstanding Alumnus Award from OSU's College of Forestry. He is a recipient of national awards from the Wilderness Society, the Native American Fish and Wildlife Society, and the Intertribal Timber Council for his service to tribal communities.
He is a citizen of the Nez Perce Tribe. He is married and has two daughters and three grandchildren. He enjoys fishing, hunting, and hiking. When he times his trips just right back home to Nez Perce Country, he can be found sitting around the drum singing the old songs in the old way.

Department of Commerce: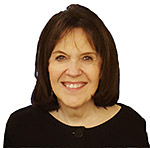 Walker B. Smith is the General Counsel of the National Oceanic and Atmospheric Administration.  
Prior to joining NOAA, Walker served as the Director of the Office of Global Affairs and Policy at the United States Environmental Protection Agency, negotiating and implementing environmental agreements, including the Minamata Convention on Mercury, and working with international partners including the United Nations Environment Programme, the World Health Organization, and the Environment Policy Committee of the Organization for Economic Co-operation. At EPA, Walker also served as the Director of the Office of Civil Enforcement, with responsibility for civil judicial and administrative enforcement of numerous environmental statutes, including the Clean Water Act, the Oil Pollution Act, and statutes governing air pollution, waste, and chemicals.
Walker began her career as an environmental practitioner as a Trial Attorney in the Environmental Enforcement Section of the United States Department of Justice, where she represented federal agencies, including EPA, NOAA, and the Department of Interior, in federal court actions to enforce environmental laws. She continued in roles of Senior Attorney, Assistant Section Chief, and Deputy Chief of the Section during her time with the Department of Justice.
Walker is a recipient of two Presidential Rank Awards and is a member of the Bar of Supreme Court of the United States.  She received her J.D. from the University of Louisville Brandeis School of Law. 
Department of Defense: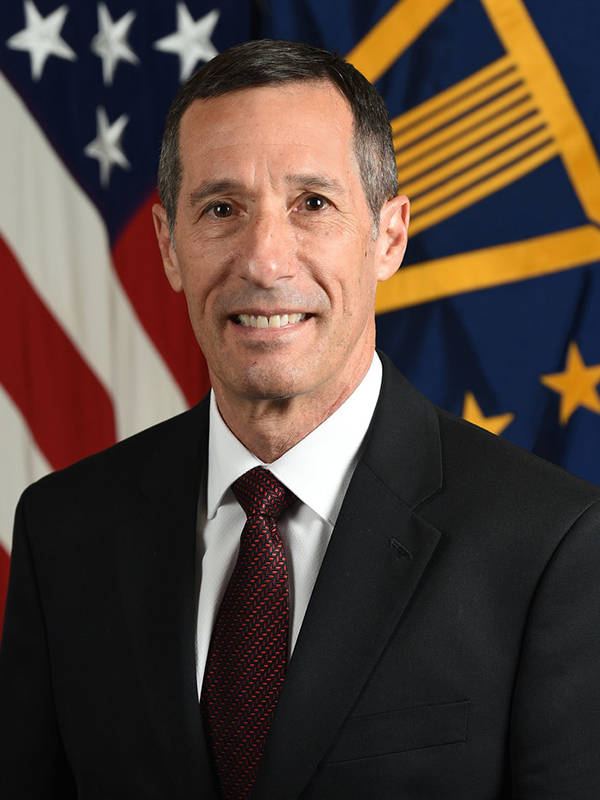 Mr. Steven J. Morani Principal Deputy Assistant Secretary of Defense for Logistics
Steven J. Morani, a member of the Senior Executive Service, is the Principal Deputy Assistant Secretary of Defense for Logistics. In this capacity he serves as the principal advisor to the Assistant Secretary of Defense for Sustainment in the oversight of logistics policies, procedures, resourcing and effectiveness to provide the required materiel readiness to support the war fighter. His logistics portfolio includes maintenance, supply, distribution, international logistics, weapon system product support, and logistics workforce development. He assumed his current position in October 2020. Mr. Morani previously served as the Deputy Assistant Secretary of Defense for Materiel Readiness providing oversight of the Department's $90 billion maintenance program. He also developed policies and procedures to ensure the Department meets statutory requirements to provide core depot level maintenance support of major weapon systems, military equipment and commodities. Mr. Morani enlisted in the U.S. Air Force in June 1983 as a heating and ventilation mechanic. In 1987 he was commissioned as a second lieutenant through the Officer Training School program where he served in a variety of maintenance and logistics assignments at tactical, operational and strategic levels. After completing more than 28 years of active military service, he retired at the rank of colonel, last serving as the Chief, Materiel Support Division, Headquarters U.S. Air Force. He transitioned to the federal civilian service in June 2011.
 
Department of Energy: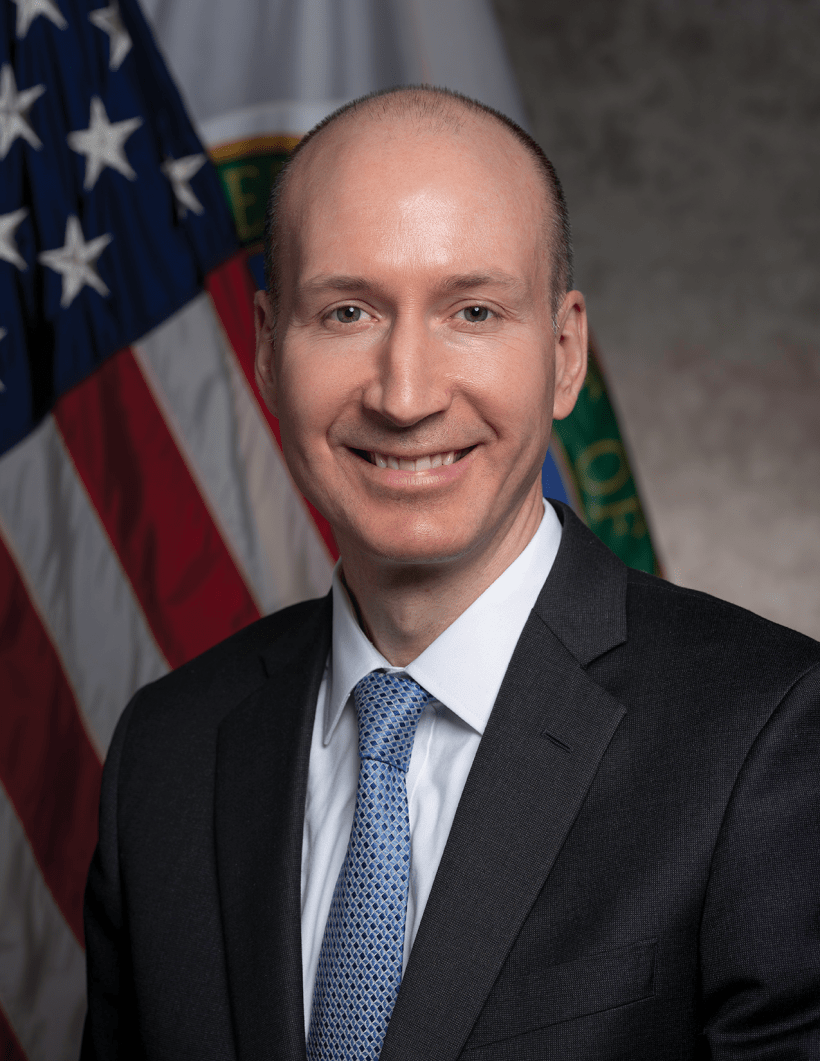 Prior to his nomination as Deputy Secretary, Turk was the Deputy Executive Director of the International Energy Agency (IEA), where he focused on helping countries around the world tackle their clean energy transitions. He also directed reports on the digitalization of energy systems, the future of clean hydrogen, and a project tracking progress on a wide range of clean energy technologies.
During the Obama-Biden Administration, Turk coordinated international technology and clean energy efforts at DOE. During this time, he helped spearhead the launch of Mission Innovation—a global effort to enhance clean energy innovation.
Turk also served as Special Assistant to the President and Senior Director at the U.S. National Security Council, where he coordinated interagency legislative affairs efforts by the full range of national security agencies and provided legislative advice to National Security Council decision-making. He also previously worked at the U.S. Department of State, including as Deputy Special Envoy for Climate Change and helping to coordinate New Start Treaty ratification efforts in the U.S. Senate.
 Earlier in his career, Turk worked in both the U.S. Senate, primarily on national security issues, and as the Staff Director of the National Security Subcommittee of the House Oversight Committee.
Turk was born in Quito, Ecuador and raised in Rock Falls, Illinois. He is a graduate of both the University of Illinois at Urbana-Champaign and the University of Virginia Law School. He and his wife, Emily Turk, have three children. 
Department of Homeland Security: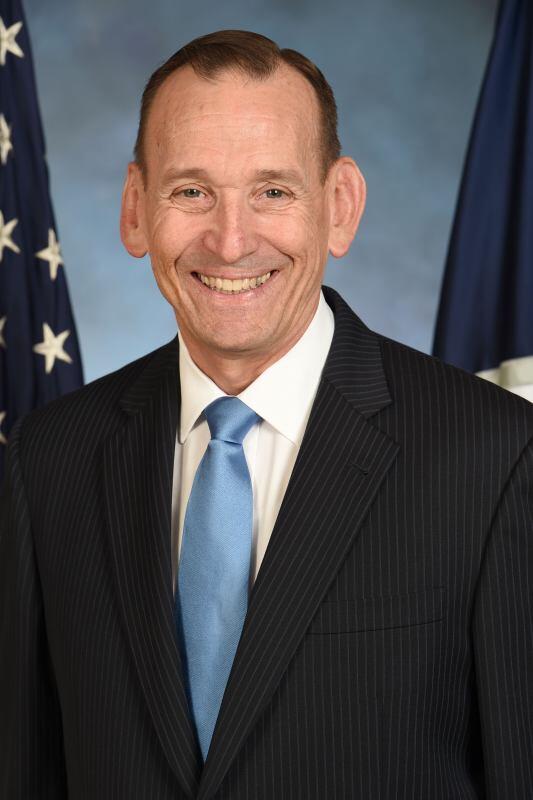 Randolph D. "Tex" Alles became the Deputy Under Secretary for Management in July 2019. In his role, Mr. Alles oversees Department-wide management and oversight for all support functions, such as Information Technology, budget and financial management, procurement, human capital, security, and asset management.
Mr. Alles previously held several leadership positions at the Department of Homeland Security. Most recently, he served as the 25th Director of the United States Secret Service from April 2017 to April 2019. As Director, he was responsible for the successful execution of the dual Investigative and Protective missions of the Secret Service. He led a diverse work force, comprised of more than 7,000 Special Agents, Uniformed Division Officers, Technical Law Enforcement Officers, and administrative personnel.
He also held various positions in the U.S. Customs and Border Protection (CBP), notably serving as Acting Deputy Commissioner, Acting Executive Assistant Commissioner of the Enterprise Services, and leading Air and Marine Operations as the Executive Assistant Commissioner.
Prior to joining the Department, Mr. Alles served in the U.S. Marine Corps for 35 years, retiring in 2011 as a Major General. Throughout his military service, he gained extensive experience in flight training, standardization, operations, quality assurance, logistics, and aviation maintenance.
His squadron (VMFA-312) was awarded the 1997 Robert M. Hanson Award for Marine Corps Fighter Attack Squadron of the Year. His military honors include the Distinguished Service Medal, the Defense Superior Service Medal with Oak Leaf cluster, the Legion of Merit with Combat V and Gold Star, the Meritorious Service Medal with Gold Star, the Air Medal with strike/flight numeral 8, and the Navy Commendation Medal with Gold Star.
Mr. Alles received his bachelor's degree from Texas A&M University and a Master of Arts in National Security and Strategic Studies from the Naval War College. 
Department of the Interior: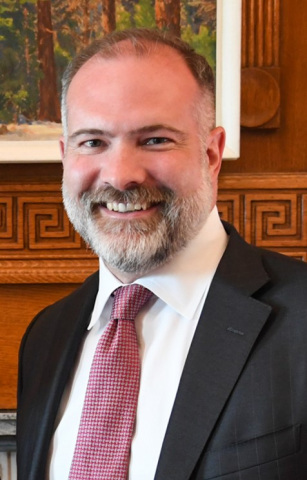 Tommy Beaudreau returns to Interior after serving for nearly seven years at the Department during the Obama-Biden administration, including as the first director of the Bureau of Ocean Energy Management, Acting Assistant Secretary for Land and Minerals Management, and Chief of Staff to Secretary Sally Jewell. Deputy Secretary Beaudreau has more than a decade of experience in energy development, environmental conservation, and Tribal consultation. He was born in Colorado, raised in Alaska, and currently resides in Washington, DC with his wife and two children.
Department of Transportation: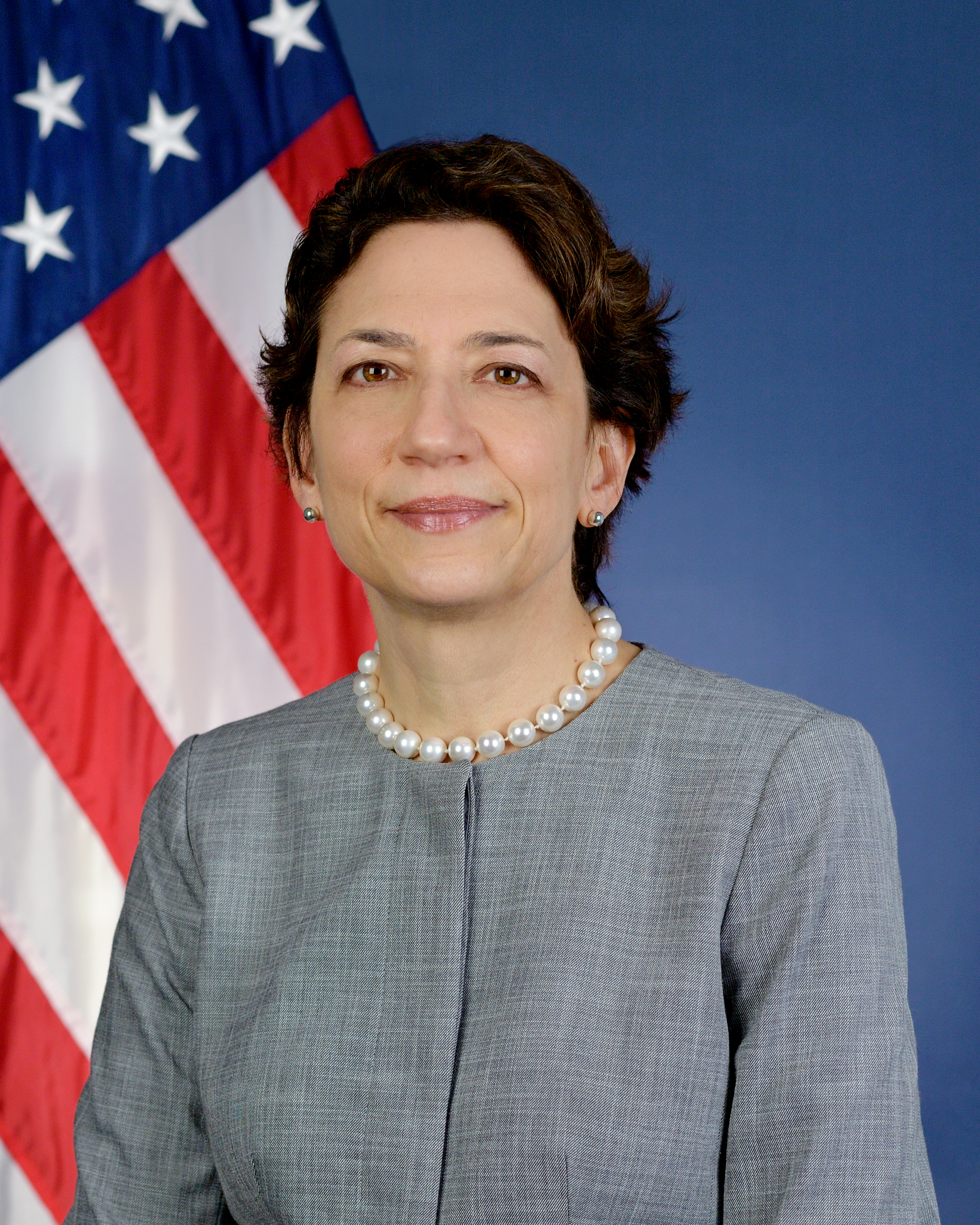 Polly Trottenberg is Deputy Secretary at the US Department of Transportation (USDOT). As the number two official and Chief Operating Officer, she supports Secretary Buttigieg on providing leadership and strategic vision for USDOT. She has an extensive 25+ year public sector career in all levels of government. Trottenberg served from 2014 to 2020 as New York City's Transportation Commissioner, where she ran a complex 5,800-person agency responsible for the safe, efficient, and equitable operations of New York City's transportation network, including 6,000 miles of roadways, 789 bridges, the nation's largest traffic operation and parking system, the Staten Island Ferry, and extensive bicycle, pedestrian, and public plaza infrastructure, as well as key initiatives in urban mobility, smart transportation technologies, and safety.
In New York, Trottenberg helped implement the landmark Vision Zero program, the first in the U.S., taking a comprehensive, multi-disciplinary approach to significantly reduce traffic fatalities and injuries. She also led the New York City Department of Transportation through COVID-19 response and recovery, prioritizing transforming City streets to promote livability, sustainable transportation, and economic recovery.  
Trottenberg served in the Obama Administration as the Assistant Secretary and Under Secretary for Policy at the U.S. Department of Transportation. During her previous five years at the Department, she developed and implemented transportation policies to address the needs of state and local transportation agencies on every type of project from roads and bridges, to transit and rail, to airports, ports, and pipelines. 
Trottenberg's additional policy and managerial experience includes her time in the U.S. Senate, where she served Senator Daniel Patrick Moynihan, Majority Leader Charles Schumer, and Senator Barbara Boxer. Trottenberg graduated from Barnard College and received her Master's in Public Policy from Harvard's Kennedy School of Government.
Environmental Protection Agency:

Navis Bermudez currently serves as Deputy Associate Administrator for Policy in EPA's Office of Policy. Prior to joining the Office of Policy, Navis served as the Deputy Assistant Administrator in the Office of Water. Before joining EPA in December 2021, Navis served as Professional Staff for the U.S. Committee on Transportation and Infrastructure, Subcommittee on Water Resources and Environment where she helped reauthorize the Clean Water State Revolving Fund, regional watershed programs and the National Estuary Program, and conducted oversight. Navis also served as Federal Legislative Director for the Southern Environmental Law Center and Senior Federal Policy Analyst in the State of New York Governor's DC Office. A native New Orleanian, Navis holds a B.S. in Environmental Studies and a minor in Biology from The George Washington University, and a Master of Environmental Science from Yale School of the Environment.
Federal Energy Regulatory Commission: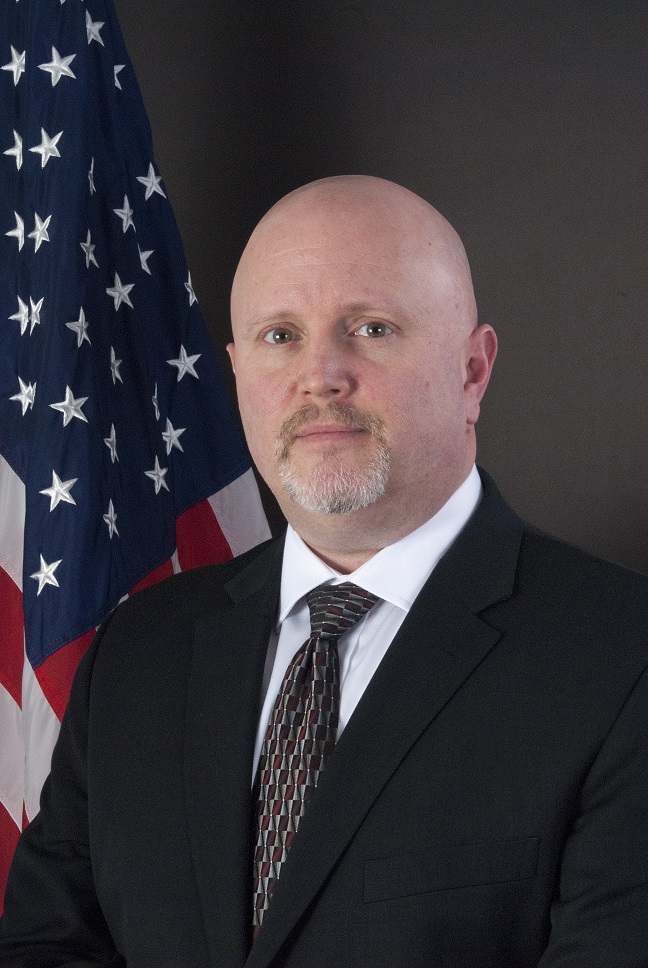 https://ferc.gov/about/offices/oep/oep-turpin.asp
Office of Energy Projects
Terry Turpin, Director
Terry Turpin is the Director of the Office of Energy Projects. The Office is responsible for siting infrastructure projects including licensing, administration, and safety of non-federal hydropower projects; authorization of interstate natural gas pipelines and storage facilities; and authorization and operation of liquefied natural gas (LNG) terminals. Terry started his career at the Commission in 1998 as a staff engineer where he was responsible for the review of natural gas pipeline applications. He then took on positions of increasing responsibility within the LNG program area and served as LNG Engineering Branch Chief and then LNG Engineering & Compliance Branch Chief. More recently, Terry served as Deputy Director of this office, and prior to that Director of the Division of Gas – Environment and Engineering within the Office of Energy Projects. In this role, Terry oversaw a multi-disciplinary staff in the preparation of environmental documents for proposed natural gas pipelines and LNG facilities.
Terry holds a Bachelor of Science Degree in Civil Engineering and is a Registered Professional Engineer.
Department of Housing and Urban Development: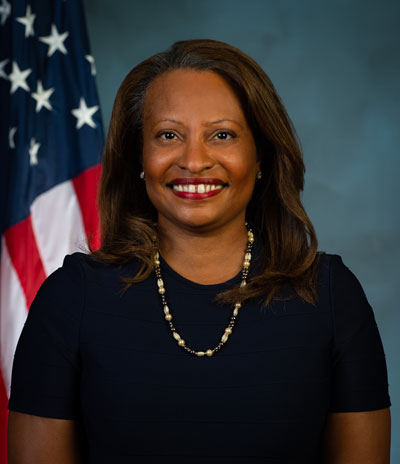 https://www.hud.gov/about/leadership/Adrianne_Todman
Adrianne Todman is the 12th Deputy Secretary of the U.S. Department of Housing and Urban Development.
Deputy Secretary Todman has dedicated her career to improving people's lives and strengthening communities through housing.
Deputy Secretary Todman served as the CEO of the National Association of Housing and Redevelopment Officials (NAHRO) from 2017 to June 2021. During her tenure, Deputy Secretary Todman improved the association's financial standing and business operations, created a member-centric culture, and advocated for funding and policies to preserve and develop affordable housing and help communities thrive.
Before joining NAHRO, Deputy Secretary Todman served as the Executive Director of the District of Columbia Housing Authority (DCHA) from 2009 to 2017. At DCHA, Ms. Todman implemented a national award-winning model to house veterans experiencing homelessness, increased homeownership opportunities by 50 percent for low- and moderate-income families served by DCHA, increased the number of affordable units available in sub-markets experiencing rapid growth, and oversaw 12 concurrent large redevelopment efforts. She prioritized youth empowerment programs and workforce development, and commissioned the first citywide needs assessment of public housing residents.
Deputy Secretary Todman also served in several career positions at HUD. First, as a manager of HUD's $500 million grant competition that focused on the redevelopment of distressed public housing sites, then as a policy aide in both the Office of Public and Indian Housing, and the Office of the Secretary where she worked with staff across HUD's programs on policy solutions and streamlining implementation.
Deputy Secretary Todman believes that we have a responsibility to confront housing insecurity and help ensure access to good homes, to eliminate all forms of housing discrimination, and to build our nation's housing infrastructure in a way that expands equitable access to housing for all people.
As Deputy Secretary, Todman will work alongside Secretary Fudge to ensure that HUD has the staff and tools it needs to administer and provide oversight over programs critical to supporting families and to moving the country forward.
Deputy Secretary Todman's career in public service began in the office of then-Congressman Ron de Lugo, a long-serving delegate representing the U.S. Virgin Islands, where Todman was born and raised. She is a graduate of Smith College. She lives in Washington, D.C.

Nuclear Regulatory Commission: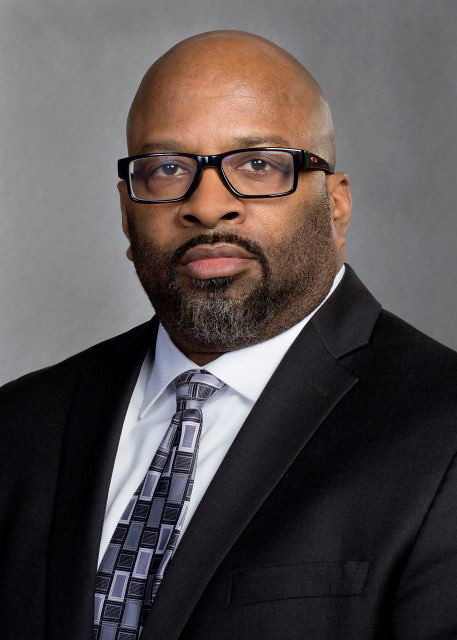 Darrell J. Roberts serves as the Deputy Executive Director for Reactor Programs in the Office of the Executive Director for Operations.  He leads the U.S. Nuclear Regulatory Commission (NRC) Offices of Nuclear Reactor Regulation, Nuclear Security and Incident Response, and the four regional offices.  Mr. Roberts previously served as the Deputy Executive Director for Materials, Waste, Research, State, Tribal, Compliance, Administration and Human Capital Programs.

Mr. Roberts joined the NRC in 1989 as a reactor engineer intern in Office of Nuclear Reactor Regulation (NRR).  After graduating from the intern program, he transferred to Region II where he served as a project engineer, resident inspector, and senior resident inspector.  In 2002, Mr. Roberts returned to NRR where he served in a number of positions of increasing responsibility including Technical Assistant, Section Chief, and Branch Chief.  In 2008, he was selected for the Senior Executive Service (SES) position of Deputy Director, Division of Reactor Safety (DRS), Region I.  Since then he has held the SES positions of:  Director, DRS, Region I; Director, Division of Reactor Projects (DRP), Region I; Deputy Regional Administrator, Region III; completed a detail as Acting Deputy Director, Office of Nuclear Security and Incident Response, and Regional Administrator, Region III.

Mr. Roberts received a Bachelor's Degree in Mechanical Engineering from Virginia Tech and a Master's Degree in Technical Management from Johns Hopkins University.  He is a graduate of NRC's SES Candidate Development Program.
Office of Management and Budget: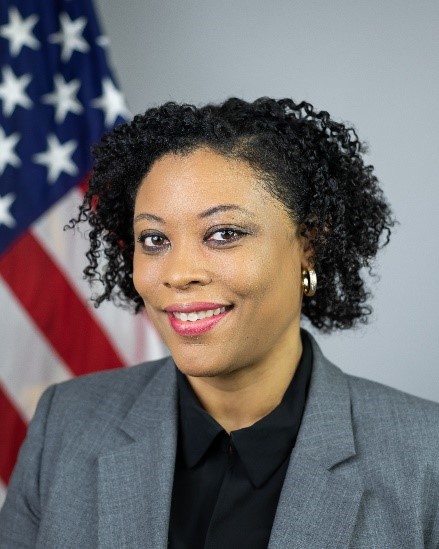 Shalanda Young, a native of Southern Louisiana, is currently Acting Director of the Office of Management and Budget, having been confirmed in the Senate as the agency's Deputy Director. Before her time at OMB, Young served as Clerk and Staff Director for the House Appropriations Committee. She previously served as Deputy Staff Director, Professional Staff Member, subcommittee clerk, and Detailee. As Staff Director, she oversaw the $1.3 trillion annual appropriations bills, necessary disaster aid, and major aspects of COVID-19 related spending. Young moved to D.C. nearly two decades ago to serve as a Presidential Management Fellow at the National Institute of Health. Young holds a Master's Degree from Tulane University and a Bachelor of Arts Degree from Loyola University New Orleans.
Download Council Member & CERPO List
Last updated: Tuesday, September 26, 2023